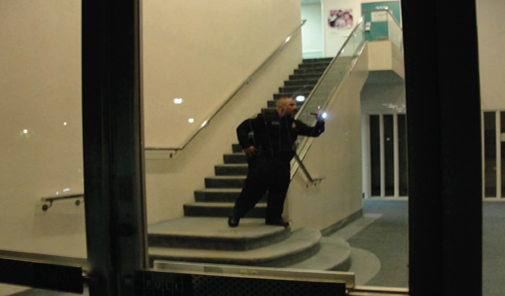 Armed Security
Armed security is sometimes needed in people's personal lives, special events, or businesses.  When you need armed security we can provide you with the right armed security right away.  We can serve you for as little as an hour or a permanent basis.  We can also provide you with a female armed security officer or male armed security officer.  Weather you need professional armed security San Diego officers at your local business or at a special event we have you covered from San Diego to Los Angeles and the surrounding ares.  Southwest Patrol is the leader in protecting clients, homes, businesses, and events.  Southwest Patrol is licensed and bonded.  When you're in need of armed security, whether you are looking for an armed security officer or off-duty police, our security professionals are available for as little as a few hours to an ongoing basis.  We are available to you 24 hours a day, 7 days a week.  Southwest Patrol's armed security officers have extensive experience to meet your security needs. Southwest Patrol believes that an effective training program is the best way to distinguish ourselves from our competitors.  The better trained our personnel are, the more capable our organization is; in turn, this enables us to better serve our clients.  Our armed security officers are at the top of their class and are able to provide the highest level of security possible.  Southwest Patrol's security officers present a clean, crisp image and conduct themselves with pride and a positive and professional image to the public and are highly visible.  We also believe it to be an outstanding deterrent to those who may pose problems for our clients.
Southwest Patrol's officers are mature and can handle the responsibilities of armed security.  You can rest assure that your safety and security is our number-one priority.  Southwest Patrol has been providing armed security, executive security, off-duty police protection, patrol service, bodyguard, and escort service since 1994.  Southwest Patrol officers can be in uniform or plainclothes.  We hold our ethics and standards to the highest of levels and conduct ourselves accordingly, remembering that we work for you.  At Southwest Patrol, your safety is our business.
Call us today for a free security quote: 1-800-716-0600
Our professional staff is standing by to help you with your armed security in San Diego to Los Angeles service needs.