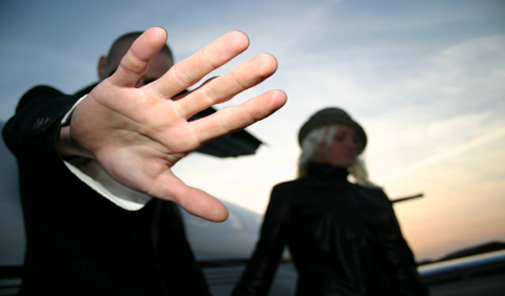 Bodyguard Services
Southwest Patrol's executive protection and off duty police are sometimes referred to as bodyguards that provide private security services to clients all over the globe. Our bodyguard services include celebrity protection. We can handle and adapt to all security situations. We have been in business over 20 years. We specialize in celebrity protection, professional athletes, and VIP clients. We are the trusted company for male and female bodyguard services. With just one phone call we will take care of absolutely everything with regards to security protection. We have a travel concierge that can arrange for all travel services, including private jets, yachts and car service. Southwest Patrol has access to any vehicle from exotic cars to a bullet-proof Rolls Royce. Southwest Patrol provides off-duty police officers for our bodyguard services. Southwest Patrol bodyguard services, off duty police are available for any type of event or occasion. Because society is forever changing, Southwest Patrol's bodyguards and executive protection officers continue training in the latest security and enforcement techniques and are kept up-to-date on the latest laws passed. Southwest Patrol bodyguards meet all State requirements, including certification. Bodyguard services are performed by experienced and certified bodyguards, retired law- enforcement officers, reserve law-enforcement officers, or off duty law-enforcement officers. Our certified bodyguards are experienced and fully trained in vehicle and motorcade tactics, close quarters tactics, and evacuation methods. Southwest Patrol bodyguards maintain their certifications for the usage of batons, pepper spray and firearms. Our expert management staff has over 45 years of experience and will ensure they find the right bodyguard for the job. Southwest Patrol takes pride in matching the right bodyguard for the specific job; this has resulted in a high client satisfaction.
Southwest Patrol specializes in personal protection and will help customize a security-service plan to best serve your security needs on a short-term or long-term basis. If you need bodyguard services for as little as a day or on an ongoing basis, Southwest Patrol provides intelligent guarding solutions with our expert management staff available 24 hours a day, 7 days a week.
Call us today for a free security quote: 1-800-716-0600
Our professional staff is standing by to help you with all your bodyguard services needs.