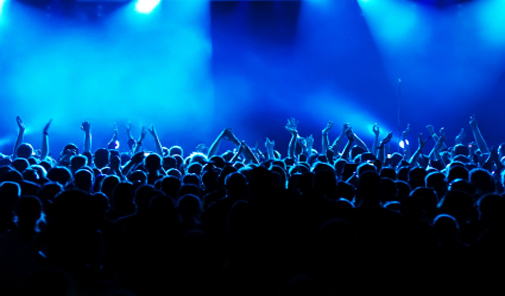 Event Security
If you are looking for security for your special event or function, Southwest Patrol provides professional event security officers, such as unarmed security guards, armed security guards, off-duty police officers, special-event security teams, or support staff. Southwest Patrol is licensed and bonded. Southwest Patrol has assembled special teams of officers that work with events from 10 to thousands of guests. Whether you are having a small party or a government function with thousands of guests and VIP's, Southwest Patrol has the experience and manpower to be not only seamless, efficient, and professional, but to also represent your particular event or brand. Our officers can be in uniform or plainclothes, depending on your type of event. Southwest Patrol proposes to maximize dress, appearance, and bearing as a means of conveying professionalism and competency to the public. We place great emphasis on how our officers look and how they conduct themselves. Should you desire to create your own uniform, tailored to meet the unique requirements of your particular event, we will be pleased to work with you to design, adopt, or alter any uniform you wish so that it will meet your requirements and specifications.
Our event security teams also have vast experience with celebrity and VIP attendants at events. Southwest Patrol management staff will work with you and plan in detail to ensure security and crowd control of the event. Southwest Patrol understands that an event is a showcase for your company, yourself, products, and/or stores or services to not only invited guests, but in some high-profile events, the world's media. No problem is too big or detail to small. Southwest Patrol event security investigates all alleged criminal behavior, which are handled in a discreet manner in order to minimize the impact on your special event. We analyze the type of event you are having to determine if you need security guards for events or off duty police for dignitary protection. Our security guards for events are well trained and have experience with special event security. Our off duty police protection is available to events that request or should require a higher level of security. Southwest Patrol wants you to relax and enjoy your event knowing that the security is in the hands of the right team. Southwest Patrol is available 24 hours a day, 7 days a week to serve you.
For event security we consider the event, venue and approximate attendees before we staff security guards for events and off duty police.
• Banquets /Award Ceremonies
• Concerts
• Fairs and Carnivals
• Fundraisers
• Funerals
• Government Functions
• Political Parties
• Sale Events
• Trade Shows (Car, Garden, Gun, Bridal, Computer, etc.)
• Sporting Events
• Strikes
• Weddings
• Trade Shows
• Holiday Parties
• Dance Parties
• High School Events
• Birthday Parties
• Fashion Shows
• Photo Shoots
• Creative Parties
• Product Launches
• Premieres
• Elaborate Dinners
Call us today for a free security quote: 1-800-716-0600
Our professional staff is standing by to help you with all your security service needs.