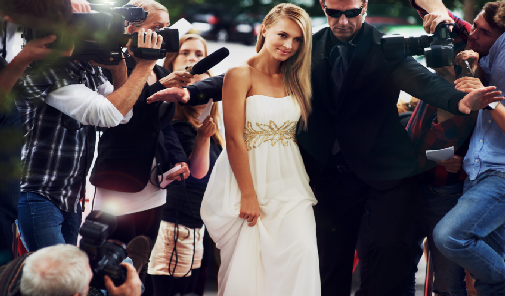 Executive Protection Services
Currently we have a number of A list celebrities that we provide vip protection domestically and internationally. References can be used upon request.
Southwest Patrol executive protection services provides security to clients anywhere in the world for personal protection, any type of events or circumstance. At Southwest Patrol we have a travel concierge that can arrange for all travel services, including private jets, yachts and car service. Southwest Patrol has access to any vehicle from exotic cars to a bullet- proof Rolls Royce. Currently we provide VIP protection to a large number of A list celebrities both domestically and internationally.  Our VIP protection is always confidential and have many celebrities that continue to count on us for their vip protection since 1994.  We know how to handle big crowds and deter the paparazzi when needed.  Our executive protection services have officers are available to you 24 hours a day, 7 days a week. Southwest Patrol offers off duty police officers who are available for as little as one hour or on an ongoing basis. Off duty police officers are available for any type of event. Southwest Patrol executive protection officers are available in uniform or plainclothes.
Our officers have an extensive background in vip protection and  personal protection. Southwest Patrol executive protection officers constantly asses any threats or problems for the client, and they protect the client at all times. Southwest Patrol executive protection officers will also work to maintain the security and the integrity of any property that the client may visit here in the United States or abroad with an executive protection officer. Southwest Patrol personal-protection officers may work alone or as a close protection team; they may be a security driver, escort officer, or residential security officer. We provide services for security… permanent or vacation homes; we provide escort officers or a VIP close protection team for high-profile events,… product launches, or travel. Southwest Patrol offers VIP protection with the right executive protection services to meet your individual needs and fit your circumstances. Southwest Patrol keeps your safety and protection our number one priority. Southwest Patrol uses its most experienced, highly-trained security personnel in the company when providing executive protection services.
Executive Protection Services We Provide
• Personal Executive Protection Services
• Travel Executive Protection Services
• Residential Security Solution
• Vacation Home Security Solution
• Escort Executive Protection
• VIP Protection
• High Profile Event
• Product Launches
• Surveillance
• Subpoena, Summons and Legal Document Delivery
• Structure Eviction and Property Repossession Teams
• Crowd Control
• High-and Low-Profile Personal Transport
• Off-duty Police Protection
• Night Deposit Escorts
• Alarm Response (Armed and Unarmed)
• Workplace Violence
• Stalking
• Secure and Lock-up Services
• And more
Call us today for a free security quote: 1-800-716-0600
Our professional staff is standing by to help you with all your security service needs. Our executive protection services are completely confidential.