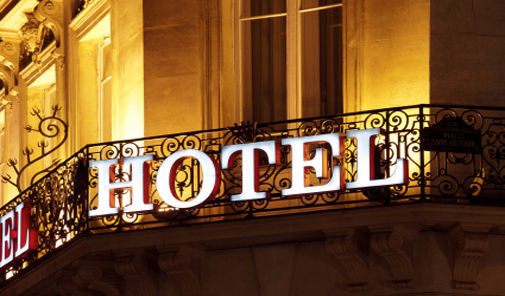 Hotel Security
Most hotels can be entered without any restrictions. When traveling on business or pleasure, your hotel guest should feel safe and relaxed while they stay in your hotel. At Southwest Patrol, we offer custom hotel security officers and patrol services, according to the location, image, and clientele of the hotel. Southwest Patrol has different types of security officers to fit your hotel needs, such as unarmed security guards, armed security guards, patrol service, and off duty police officers. Southwest Patrol has extensive experience in hotel and motel security-service needs. Our professional management staff will help you customize a cost-effective security solution by providing your hotel with security officers that will help protect your property, guests, and employees. Southwest Patrol hotel security has your safety as its number-one priority. Our highly trained security officers are available 24 hours a day, 7 days a week.
Surveillance for Hotels
Our security guards will keep surveillance on the grounds of the hotel lobby, hallways, hotel bars and all other areas inside and outside your hotel. We will ensure safety and security is number one. Our guards can escort unruly hotel patrons from the property in an orderly fashion. Keeping your hotel running smoothly without any security incidents is important to your hotel image. At Southwest Patrol we understand the challenges of security in this environment and can place the right security team for your location.
Patrol Service For Hotels
Southwest Patrol uses the most professionally equipped vehicles in the industry. Patrol vehicles are clearly marked and resemble local law enforcement models, which helps deter vandalism on your property and your parking lot. Our Patrol guards must patrol the outdoor areas such as parking lots, pools and spas. We ensure locks are secure and no unusual activity is happening. We look forward to hearing and working with your team to help keep your hotel safe.
Hotel Security Provided for These Types of Hotels
• Hotels
• Motels
• Resorts
• Extended-Stay Hotels
• And More
Call us today for a free security quote: 1-800-716-0600
Our professional staff is standing by to help you with all your security needs.