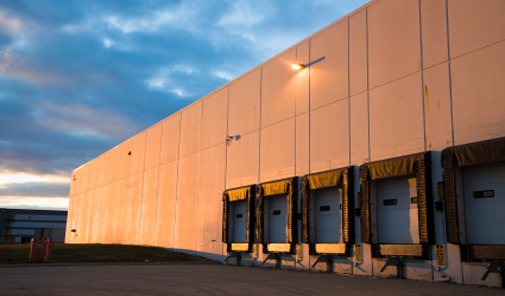 Industrial Security
Southwest Patrol's industrial security division has been protecting industrial environments since 1994. It's an unfortunate fact that the manufacturing industry has sustained losses valued in billions of dollars every year due to theft, both from employees and at the hands of external criminals.  Southwest Patrol's industrial security officers have experience addressing these security threats to reduce theft and losses to your company and to sustain your profitability in a wide variety of manufacturing and industrial environments.
Southwest Patrol is licensed and bonded.  We know that every site is not the same.  We understand your business, analyze your security needs and demands, and customize a security service plan to ensure your property is being protected properly.  Southwest Patrol industrial security officers can be armed security guards, unarmed security guards, patrol service guards, off duty police protection, uniformed officers, plainclothes officers, or alarm response to adapt to your industrial security-service needs. Southwest Patrol industrial security division has built reputable long-term relationships with its clients and continues to be a leader in protecting professional manufacturing and industrial environments. Don't leave your security-service needs in the hands of inexperienced guards that don't know what hazards and threats to look out for.  Southwest Patrol's industrial security officers are experienced and skilled in protecting your industrial environment from theft, vandalism, personal attacks and disaster- management challenges due to medical, fire or hazardous material.
When it comes to hiring a company to protect your Industrial environment.  We know you are looking for Industrial security specialist you can count on 24 hours a day including all holidays.  That is Southwest Patrol we answer our phones 24/7.  You can always reach one of our senior staff no matter what time of the day it is.  Our officers have extensive experience in industrial security. We are not a new company with officers that just started out.  Southwest Patrol has been in business since 1994 and our industrial security officers extensive experience can give you peace of mind knowing your business is in the hands well experienced individuals that take pride in industrial security for all of our clients. Our one on one communication and attention to detail is the difference we make.  With the amount of sustained losses valued in billions of dollars every year call Southwest Patrol we know what to look for and what is at stake.  We value your trust and business.
Industrial Security Environments we specialize in:
• Manufacturing Plants
• Distribution Warehouse
• Distilleries
• Construction Sites
• And More
Call us today for a free security quote: 1-800-716-0600
Our professional staff is standing by to help you with all your security service needs.