Posted 2 years ago
Applications have closed

Join Our security Guard Team
Employment Opportunities
Welcome to Southwest Patrol Job Application page.  At Southwest Patrol we are always accepting applications for the right security guards, from armed guards to off duty police officers.  Our application is below all that we ask is that you meet the minimum requirements below before filling out the job application. We are looking for professional, dependable, well mannered security officers. We want our clients needs to be not only met but exceeded. Customer satisfaction is our goal at Southwest Patrol. We strive to keep not only our customers happy but our employees as well. We also require all candidates to pass an in-depth background check and various applications and screenings. We require that candidates meet the following minimal requirements to be considered for employment:
Must have guard card
A minimum of one year of security experience
Pass a drug test
No criminal record
Do you meet the minimum requirements? If so, fill out the job application today!
Southwest Patrol Inc. is an Equal Opportunity Employer with policies that prohibit illegal discrimination in employment on the basis of race, color, religion, gender, sexual orientation, national origin, age, disability, marital status, amnesty, or status as a covered veteran in accordance with applicable federal, state and local laws.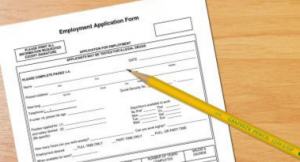 Please click below to open the job application and apply!  Good Luck!