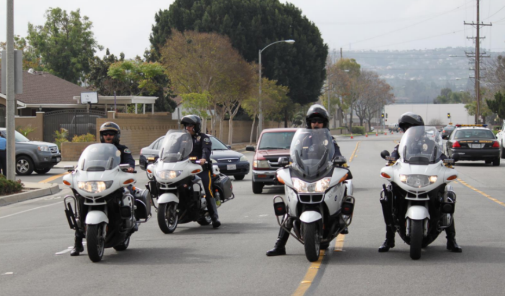 Our Funeral Motorcade Escort Officers controlling traffic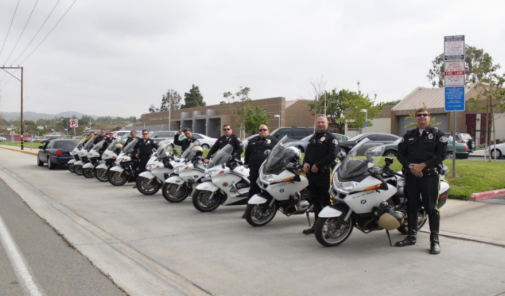 Our Motorcade escort goal is keeping our clients safe from point A to point B
What is a motorcade and do I need it? A motorcade is a procession of vehicles.  You may have seen a motorcade escort pass by if you have seen a procession of cars following each other along with motorcycles guiding traffic around them. The processions of cars need the motorcade escort for many different cases. Motorcade escorts are allowed for many different types of situations. At Southwest Patrol our business is traffic safety.  We provide motorcade escort for many different types of events such as funerals, parades, marathons, dignitary protection, executive protection.  We realize that each of these services is vastly different but the ultimate goal is traffic control and traffic safety.  Even the shortest distance funeral procession needs a motorcade to add visibility and give a warning to motorist that otherwise would not have seen them.  Unfortunately sometimes we have dealt with motorist that may be in a hurry and failed to see the funeral procession or other that just intentionally do not adhere to giving the motorcade the right of way! This is why no matter what size of funeral your are having or the amount of miles you are driving it is safest for everyone to hire a motorcade escort.
Funeral Procession also known as Funeral Motorcade
Funeral escorts sometimes also known as funeral motorcade is a service we offer with great pride. We realize it is a life event that needs to go without incident and run smoothly. Our office staff and our officers have many years of servicing funeral processions. We know how to control traffic and keep your funeral guest safe on the road. Most likely a mortuary will make the motorcade arrangements for you but at a premium cost. By calling and booking us directly you could be saving yourself hundreds of dollars.
Southwest Patrol's traffic control takes great pride to be a part of your funeral service. Our funeral motorcade serves and protect your guest to make sure they get from point A to point B safely.  We know this is a very important day with many different emotions and with that being said, we know the last thing our clients want is another stress of the safety of their guest on the road getting from one place to the other. Our funeral motorcade is professionally done from start to finish allowing our clients a worry free day for the transportation portion of the day.  Motorcade escort during a highly emotional life event is a valuable and highly recommended service to have for you and your guest. Our bikes are all purchased brand new along with all of our patrol vehicles to perform motorcade escort, funeral motorcade and control traffic duties.