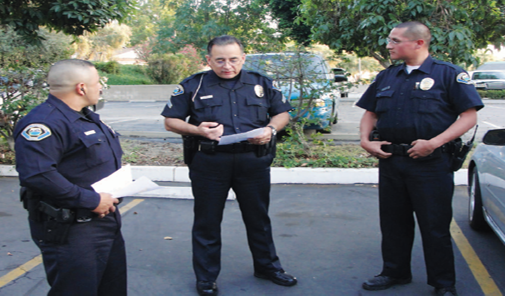 Security Guard also known as Security Officer
Southwest Patrol's security guards are at the top of their field. Our security officers have to pass an extensive background check, have been trained, and are experts in their corresponding field.  A security guard is primarily focused on preventing crimes and deterrence.  Our security guard will protect both individuals as well as property.  Southwest Patrol's security guards services are available 24 hours a day, 7 days a week. Security service needs evolve over time, and it's imperative to work with a professional security company to meet your specific needs. With Southwest Patrol, no problem is too big or small. We are dedicated to 100 per cent client satisfaction. Southwest Patrol offers competitive pricing and will customize a strategic security plan that best fit your needs. Southwest Patrol management staff have over 45 years of experience, and our security officers are some of the most highly trained and skilled guards in the industry. Southwest Patrol clients have trusted their home, personal, industrial, construction, and business, security needs to us since 1994.
Southwest Patrol provides unarmed security guards, armed security guards, patrol service, uniformed security officers, plainclothes security officers, executive protection, bodyguard, escort service, or off-duty police protection. Southwest Patrol assesses your security needs to help you determine what type of security officer will best fit your custom security needs. Southwest Patrol handles personal, business, VIP, industrial, construction and other security needs. Our security officers conduct themselves professionally and are trained to handle all security situations. Our security officers can serve you for as little as a few hours or on an ongoing basis. You can rest assure with our courteous, presentable and highly-trained security officers, your safety is in the right hands. Southwest Patrol employs security officers with special skills and experiences to meet your protection and security requirements.
Southwest Patrol's executive-protection division provides services to clients all over the globe. We have a travel concierge that can arrange for all travel services, including private jets, yachts and car service. Southwest Patrol has access to any vehicle from exotic cars to a bullet-proof Rolls Royce.
Security Guard / Security Officers Services That We Offer
• On-site Uniformed Guard
• On-site Plainclothes Security Guard
• On-site Armed Security Officer
• On-site Unarmed Security Officer
• Off-duty Police Officers
• Security Patrol Services
• Executive Protection
• Celebrity Protection
• Bodyguards
• Escort Services (Staff, Client, Student)
• Secured Human and Non-human Transport Services
• Alarm Response
• Internal Theft
• Plainclothes Loss-Prevention Services
• Investigations
• Undercover Operations
• Security Consultations
• Physical Security Surveys
• Standing Post
• Foot Patrol
• Restricted Access (Personnel and Vehicles)
• Secure and Lockup Services
• Night Deposit Escort
• Custom Security
• And More
Call us today for a free security quote: 1-800-716-0600
Our professional staff is standing by to help you with all your security service needs.