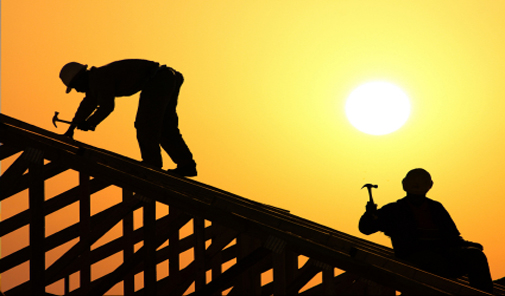 Construction Security
Southwest Patrol's construction security division has been protecting construction sites since 1994. Your construction site is unfortunately exposed to theft or vandalism without adequate construction site security services. Southwest Patrol is licensed and bonded. We are led by our senior management staff and are available to you 7 days a week, 24 hours a day. Our highly trained officers can be armed security guards, unarmed security guards, standing guards, off duty police protection and uniformed or plainclothes officers. It's a fact that the easy access to the building materials makes it a target for thieves thinking the risk of getting caught is minimal. Vandalism and theft are two security risks to be concerned about on construction sites. General contractors, developers, and sub-contractors across California have trusted Southwest Patrol's construction security division to prevent theft and vandalism. Construction site thefts can cost residential, commercial, industrial and construction companies thousands of dollars and up to millions each year. Our comprehensive, customized security services address the safeguarding of industrial sites and equipment, your property; stop theft before it starts. Southwest Patrol's vehicles can secure large properties and ensure that intruders, vandals and thieves do not enter your property at any time. Construction site security is crucial to deter crime at construction sites.
Construction Security for Traffic Control
Southwest Patrol knows that during construction sometimes traffic control is needed in addition to construction security.   We keep traffic flow moving safely and smoothly.  Our goal is to avoid interrupting your construction site.  Southwest Patrol can handle both small jobs and big government jobs.
Types of Construction Site Security
• Construction Security
• Patrol Services for Security Sites
• Surveillance
• Access Control
• All Construction
• Emergency Response
• Armed Security Guards
• Unarmed Security Guards
• Off-duty Police Protection
• And More
Call us today for a free security quote: 1-800-716-0600
Our professional staff is standing by to help you with all your construction security service needs.